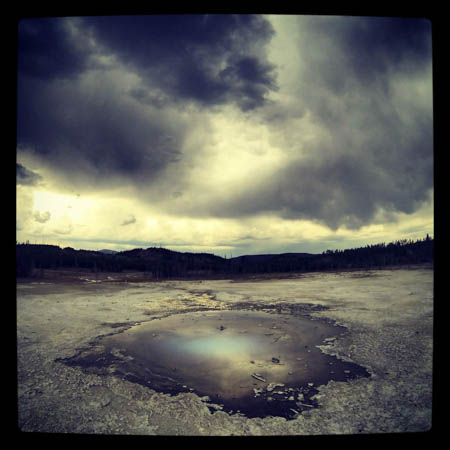 THE PEARL YELLOWSTONE NATIONAL PARK
by Baxter Jackson
SCORCHER
by Don Thompson

If the dazed, innocuous lizard,
tip-toeing across hot rock, descends
from beasts with teeth larger than it is,
maybe this weather has ancestors, too—
fierce climates no one could live in.

Only a few trees held on, bearing fruit
with skin like silica heat tile.
Small lakes simmered until dark.
And the people lived deep,
close to underground rivers
with an ambient glow.

But even then, the old
could remember worse and scoffed:
"You think this is hard to take?
Let me tell you..."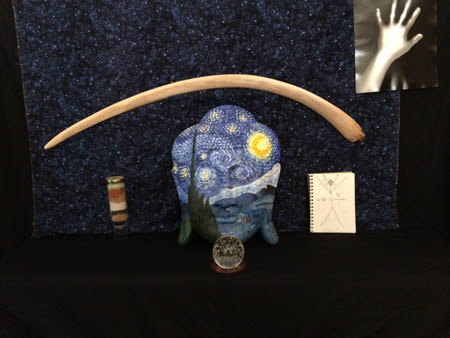 REACHING FOR THE STARS
Art and Photo by Christian DeLaO
YOUR STARDUST TEARS
by Celestial K.

When your eyes cry, stardust
puffs and spreads like a sore gift from the heavens
in your holy tear ducts
out,
and the dust of stars flows down your
smooth baby-face cheek, and falls
to the wettened ground like a glassy
rainfall, the drops quenching the
dark soils thirst and it drinks it in,
in, in until there is nothing left
to satisfy.
The Earth becomes impregnated from
your stardust tears, and babies sprout in
weak trees, shrubs, flowers, and leaves,
until it all and everything, over time,
grows strong
and looks back to the heavens.