DARK LOVE

By David Iribarne

Something sexy
about showering
in the dark,
having your hands touch
every inch of my body.
Naked skin touching.
Lips moist every time they
kiss my breast, smooth every time
they move slowly down my forehead
to my cheeks, my neck.

Something electric about your body
being that close to mine
in the blackness.
I am able to light a fire within you
as I trace every inch of your body
with my fingers.
It almost feels sinister
as I hear you moan and scream
but then ask for more.

I can smell you.
I can taste you.
I love having to search you out,
find out what I love most about you.
Being able to go over parts
of you over and over
just to find the spot you and I love most.

No words spoken, just love.
I know there's something sexy
about showering with you in the dark
and I know that there is
something forever beautiful
about loving you blindly.



SECOND HONEYMOON

By David Iribarne

That night you swam naked in the pool.
street lights illuminated your body
making its shadow ripple within the water.

You were so erotically beautiful
as you lifted your arms
above your head
stretching them to touch the sky.

I imagined heavenly creatures
were watching you as was I.
Watching you in the cold water
stroking your smooth breasts
your hands went down
to your navel
then to your sweet spot
and down your thigh
making waves in the water.

You closed your eyes
as you put your hand out towards me
as if you were handing me a sexy gift.
The water dripped from your body
making you glisten.

No more could I watch from afar.
I moistened my skin
bare with the pool's body.
I swam close to you.
I was so drawn to you.

I took a deep breath
closed my eyes
and made fantasies about us.
My hands traveled down
to your hips and you laughed
as I tickled your love handles.
This is what you and I craved.

This was our sexy movie
This is what gave us goose bumps.
This is what had been missing from
our bedside table.



I'M NOT YOUR TYPICAL WOMAN

By David Iribarne

I'm not your typical woman.
I drive a four wheel truck
with massive wheels.
I own two rifles
and a glock.
I have been known to attend
a baby shower in a cowboy hat.

I spend my time hunting
out in the water
knee deep
mud on my leather heeled boots
which I remind you are only pair
of heels I own.

I love hunting different prey
waterfowl, ducks, rabbits
and if a bear crosses my path
no doubt I will not bat an eye.
I will shoot it too
and use their coat
to decorate my living room.

Many men wonder what gets me going.
Well let me tell you,
it ain't flowers or a box of chocolates
rather, it's watching big burly men
grunt and hit one another with their fists.
If you want to get my engine revved
full throttle
then put on some WWF
with Hulk Hogan And Macho Man Savage
pile driving and
putting one another in a suplex.
Yep, now my mouth is watering.

I'm a woman with spunk
I listen to punk.
On any given day
I will sling out profanity
and kick off my shoes
sit on the couch
with my legs open
and mouth open breathing loud.

I don't like wine
that's a pussy drink
give me Jamison straight
suddenly I will let out
a big smile from ear to ear.

The way to my heart
is to give me bullets
not diamonds.
Yep, that will get
you on my good side.
Hell, join me on the range
and I may even wear a ring
that ties us together forever.

So now you know,
I am not your typical woman
The way to win my heart
is to attack everyday with guns ablazing
and know that I cannot be tamed.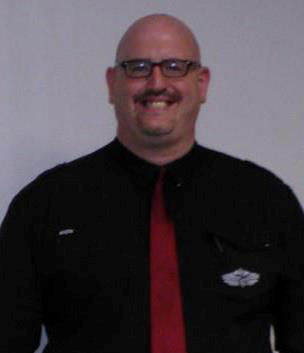 David Iribarne earned a Bachelor of Arts in English from California State University at Sacramento and currently resides in Sacramento. His work has been published in Poetry Now, Tule Review, Susurrus, Catchword, Medusa's Kitchen, Primal Urge, WTF, the anthology Late Peaches: Poems by Sacramento Poets, the play River City Anthology performed at California Stage, and the Creating Freedom exhibit on domestic violence at the California Museum. He won second prize in the Sacramento News and Review's student poetry contest in 2005. His first book of poetry is forthcoming from Cold River Press in 2014.