INTERLACED

By Paul Aponte

The wind
water flowing
earth
sand
fingers
hands
arms
legs
bodies
souls

It feels better when we are touching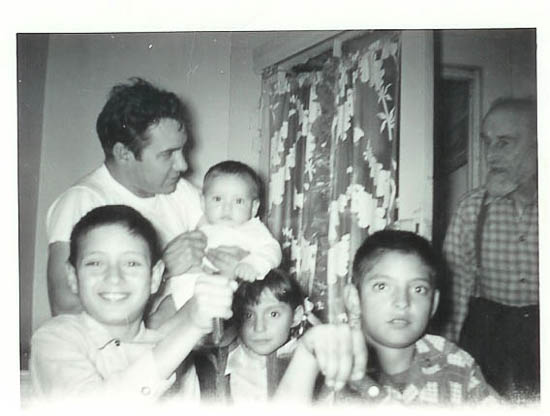 Dad from the collection of Paul Aponte
DAD

By Paul Aponte

Remembrance of Dad
As clouds belong in the sky
As a bird the wind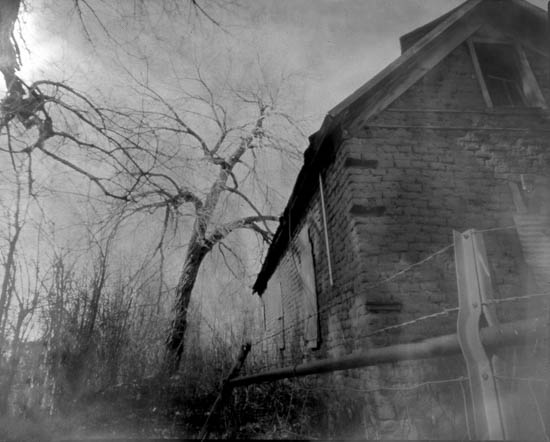 Close the Gate Behind You (Pinhole Camera)
Las Vegas, NM
by Stephanie Lakos
CAULDRON

By Paul Aponte

The summer has peaked
Taken all it can dish
Cooled with love and friendship
but the heat is still out there

The sentiments churn
in a cauldron
black
boiling
maggots and feces
potatoes, carrots, celery,
pigs butt and monkey brains
whole tomatoes
a whole toad
eye of newt
fur of bat
root of hemlock
slip of yew

blended and served

and we're all drinking it

Summer yearns for fall
Fall will tell us all
if it will be a long winter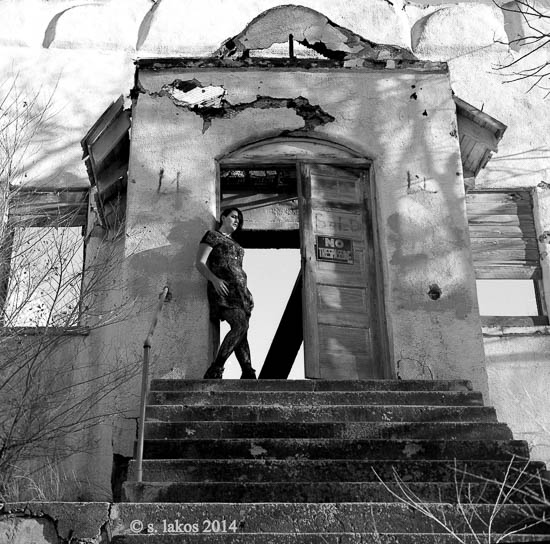 Prohibido el Paso by Stephanie Lakos
HUMMINGBIRD POET

By Paul Aponte

Sweet flower nectar that is art.
Bringing life,
energy,
the gift of mind's flight,
engulfing, ethereal, subtle perfumes
… calling, caressing the inner being
to suckle, embrace,
to take in your spirit.

Every feather color
the reds, greens, turquoises,
a poem.

Every movement
a musical composition.

Every wing flap
love's epiphany.

Oh hummingbird!
Protect your nest!
Protect your flowers!
Show everyone what you are made of!
Fly by with speed and precision!
Hover and display your colors —
love, beauty,
life's moments,
your valor,
your mind,
the energized life as a poet!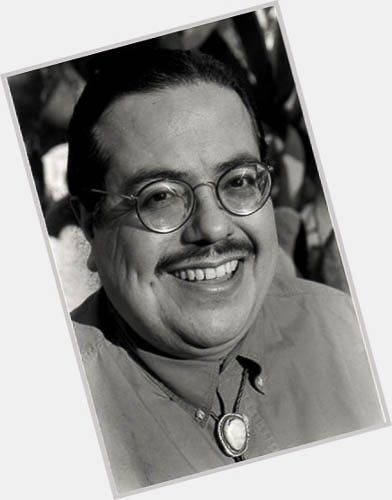 Francisco X Alarcon 1955 - 2016
FRANCISCO X. ALARCON WORKSHOP

By Paul Aponte

Flower and song blooms
birthing spirit teachers
learning flourishing

Poetic mint plant
love's gift to relax and cure
spreading and growing

A magical feast
motivating soul and mind
Expansion of love
creating spirit teachers
an Earth cleansed with In lak'ech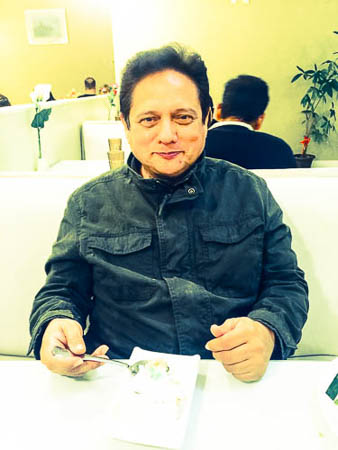 Paul Aponte




Paul Aponte is a Chicano poet from Sacramento, California. He is a member of Escritores del Nuevo Sol and a member of Círculo De Poetas. He can be seen performing at various venues throughout the San Francisco Bay Area and around Sacramento. He is the author of the book of poetry Expression Obsession and has been published in Poetry Now, Sacramento Poetry Center's quarterly, La Bloga, an L.A.-based online journal, and El Tecolote Press in San Francisco.