GENESIS

by Brad Buchanan

A child's cry conjures parents from the dark,
Calls out for light to find a way to believe
Its endless needs can be satisfied.
The voice of God is disconsolate, confused
And shaken with tearful rage—a word emerges
From the sobs and shuddering howls: water,
Mother, father, pain, a void in her arms,
A missing object, a torn togetherness,
Everything wrong or anything alone.
The name begins our traumatized return
To rest and goodness, promises nightlong peace
Someday, when the little brain wrestles angelic fatigue
And finally loses. To hear is to obey
Until the creator phrases her demand
Less forcefully, slowly moves away into patterns
Of superstitions, disappearances
And gradually predictable absences—
First hours, then nights at a time of independence.
We imagine and keep our sudden distance,
Evolve a regular routine, a sabbath
Of responsibility, find ourselves
No longer her food and drink, her body and blood.
We fall from the grace of her absolute newbornhood
And learn to depend on the shakier pretense
Of infancy: a reasonable stance
Against indulgences, the slow erosion of love
Into a regimen of chaste observance.
We will forget the urgent, magic voice
That breaks our hearts at dawn without remorse.



ELEMENTAL

by Brad Buchanan

Not the precondition of water,
But its shape and subtle flavor—
you bought the glass, and chose the cleanser
That we use in our dishwasher,
Inherited the refrigerator
Where I drink, not knowing better—
Not ubiquitous as air,
But its silent guarantor
Of ordinary hospitable warmth—
You program the furnace, monitor
The secret conduits that swerve
Above us as we live, unaware—
Not the friable strength of earth,
But its patient gardener—
You bend to plant the seeds our daughters
Will admire as they grow together,
Build the trellis that we'll share
As we grow old and our shoots wither—
Not the recklessness of fire
But the ceremonious burning
Of a candle during dinner—
you risk fingers for our cheerful
Faces, coax an atmosphere— 
Not the force that keeps us here,
But the manner of our merging,
Not the elements entire,
But you are why they came to care.



FAST FOOD NATION

by Brad Buchanan

McDonald's was emancipation
From bag lunches, chores, allowance,
And all the rest of our teenage inheritance.
It promised sweet deliverance
From delayed gratification,
Manners, consequences, home-
Truths of an older generation
That had already abandoned them
Except in vestiges, like mealtimes.
Ours was a cheerful, disposable
Communion—careless of Tupperware,
As light and resilient as styrofoam,
And just as friable. We ate freedom
And stayed thin, for adolescence
Had its own natural discipline;
Our destiny was so manifest
Although we were only white, middle-class
Canadian kids, we sat down to dream
Over mouthfuls of thoughtless optimism.
We knew anything that our tastes could agree on
Must have been something like nutrition.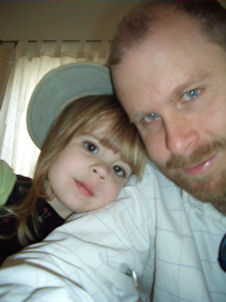 Brad Buchanan



Brad Buchanan teaches English at California State University, Sacramento. His poetry and fiction have appeared in more than 160 journals worldwide, among them Canadian Literature, Fulcrum, Twentieth Century Literature, Grain, and the Journal of Modern Literature. He has published two books of poetry: The Miracle Shirker, which won an Honorable Mention in the 2007 Writer's Digest awards; and Swimming the Mirror, which won a First Prize in the 2009 Writer's Digest awards. He also runs Roan Press, Sacramento's Small Literary Publisher. His most recent book, Oedipus Against Freud, has just appeared from the University of Toronto Press.