A FULL SET

By Jeremy Cantor

Why thank you
yes, they are beautiful aren't they
my grandmother brought them over from Warsaw
they were made in Czechoslovakia, see here underneath?
she left because she had to of course
things had just got too ugly there
she was so happy when she met my grandfather
and so was he, they thought that
now they would be happy, now they would
always have what they
always had been missing
of course they stayed together later
in spite of it all
that's what people did

No, those are fruit bowls
the others got broken
I only have three and I haven't been able
to find replacements, not even at those places
where the serious collectors go
they have the big plates and the saucers and
the occasional gravy boat and creamer but
never the pieces I'm looking for
odd, isn't it
no I don't think it's just me not at all
it seems like everybody breaks
the same pieces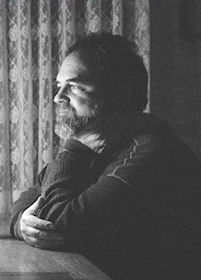 Jeremy Cantor




Jeremy Cantor began writing poetry at the age of 50. At 60 he retired from a career in laboratory chemistry. He prefers writing. He now considers it unfortunate that his test scores allowed him to skip Freshman English at the University of Michigan, where he took no classes in literature or writing. He wishes he had begun writing earlier.