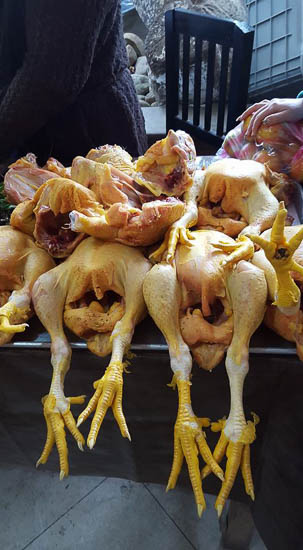 Photos by Lara Gularte
from a recent Creative Writing Retreat with Donna Hanelin
in Oaxaca, Mexico
MERCADO

By Lara Gularte

Tied up chickens pile in a heap,
their heads stretch and twitch.
The butcher sharpens his blades.

In the next booth,
a man cuts off a snapper's head,
flings out the guts with his knife,
bundles the body in newspaper.

I hurry past looking for those paper m&acircché masks,
see an ex-boyfriend in the face of a hairless dog.
For 127 pesos I own his soul.

That night sleep comes in damp, bleached sheets.
I travel with fish in dark caves.

Back on land,
two dogs sniff tails.
One dog grabs me around the ankle,
with his teeth.

Don't feed the pigeons,
they eat meat now.

I wake up in time
to catch a rooster climbing into bed with me.


— This piece was previously published in Water-Stone Review





TRAVELLING OAXACA

By Lara Gularte

In this land of fantasmas, city of plazas and zocalo,
I enter the courtyard of Casa Panchita,
hear birdsong of the Primavera,1
my room among Jacaranda and Bougainvillea.

Sitting on a bench in Parque Llano
my hand smells of the street dog I fed
my last piece of bread.
His eyes follow me, his cold nose pokes my hand.

Even the pigeons think I have crumbs.
They flap their wings, they converge, they coo,
then fly off when I wave my arms to celebrate
the emptiness I will fill with this bright day.

In my travels I search for weavers,
follow the clack-clack of the loom,
find men with Indigo thread.

I circle the plaza, walk down Morelos,
find hidden shops of fine artisans,
hear cathedral bells cover pigeon talk,
the voices of saints.

In the Rufino Tamayo museum,
a Zapotec warrior contemplates defeat.
Nearby, a goddess with stone breasts.

Roaming in Zaachila
I meet a lost angel named Jose.
He hovers over the poor, the forgotten dogs,
then wanders the cemetery.

Back at Casa Panchita,
I listen to rain fall in the courtyard,
hear seeds snapping in wet soil.
My body like an unearthed new stone.




1Primavera is what the locals call the Rufous-Backed Thrush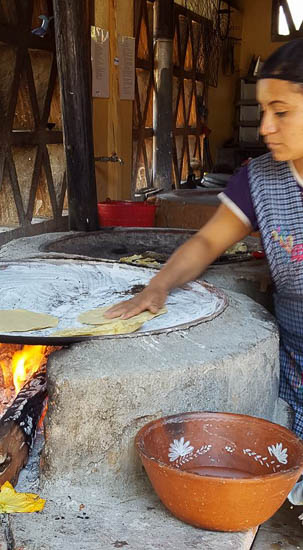 WHERE THE LIONESS GOES

By Lara Gularte

When the savage goddess within her
wakes in the night,
her dreams spill into her mouth,
slip over teeth and tongue,
taste of blood.

Her roar scatters stars and wolves,
as she stalks a deeper world.
In her life she ran a long way,
pack at her heels,
hunters not far behind.

She drinks at the river,
finds a woman's face staring back,
all fours changing to hands and knees,
wild blood,
feline strong.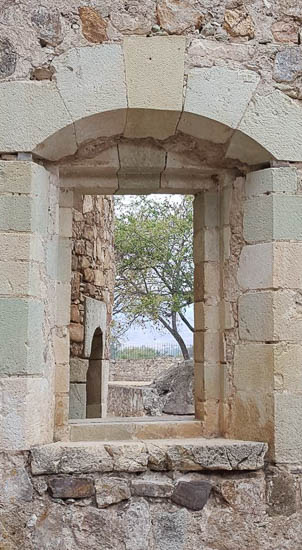 CROSSINGS

By Lara Gularte

The Monarch flies from México
in a sliver of sunlight.

Alert and calm,
coyote trots across a busy intersection.

Hungry people push themselves
along the dusty road.

Trails radiate animal auras,
tufts of hair.

Scorpions, lizards,
cling to rock face.

Geese leave what they know,
rush to routes of migration.

Carrier Pigeons return with dirty feet.
They huddle together.

Iron doors sweep shut,
after entry to the gated community.

A woman travels light
with her backpack,

desperate to move on
before the borders close.


— This piece was previously published in Bitter Oleander and was named one of the ten best poems of 2015 La Bloga Online Floricanto.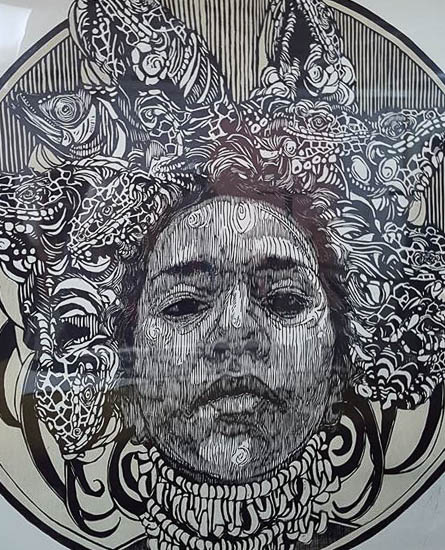 TEOTITLÁN de VALLE, OAXACA MÉXICO

By Lara Gularte

A mist on brother mountain
breathes a whisper from the peak.

Light pierces darkness,
crisscrosses slopes
like tangled fishnets
up to the sky.

She faces the sacred mountain,
kneels into the earth, sinks deep,
asks that her shadows be lifted to air.

An explosion pours through her,
and stones hurtle upward.

From between limestone and dust,
a white bird comes flying.
The bird drags shadows across the sky
with its wings.

When the world becomes night,
she must reach in the dark
like a root.

Blind, she opens her heart
to the winged creature in the sky.

The bird catches fire,
becomes the sun.


— This piece was previously published in Bitter Oleander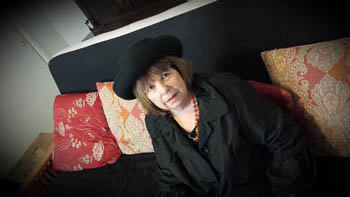 Lara Gularte




Lara Gularte was a founding editor of Convergence. Her manuscript Kissing the Bee will be published by Bitter Oleander Press in 2017. Her poetic work depicting her Azorean heritage is included in a book of essays titled Imaginários Luso-Americanos e Açorianos edited by Vamberto Freitas. Gularte's work has appeared in such journals as Bitter Oleander, California Quarterly, Clackamas Review, Evansville Review, Permafrost, Monserrat Review, Water-Stone Review, Fourth River, Santa Clara Review and has been published by many national and regional anthologies. She is currently an assistant editor for Narrative Magazine.