NOW

by Ann Privateer

In
the
forest
far from
hiding places
eyes peer darkly.
Burned out ravines
pool creekside sunlight.
Wishes, arbitrarily lost
for hours on endless
Big Ben when we
see physics clear
as amber resin
to become a
pendulum.
Immune
jewels
sleep
here

now



BETWEEN

by Ann Privateer



the silent water

the wind spends



nickels, birds

race clouds



on the roof

above my room



filled with alone

while the street



sings activity—

zing went the storm



thunder copulating

with lightening



slapping seeds

of ion, the sky's hiatus



ANOTHER

by Ann Privateer



crack in the wall

silent changes



cloud clarity.

my cup fills



automatically

when thoughts



deepen and distance

can not be bridged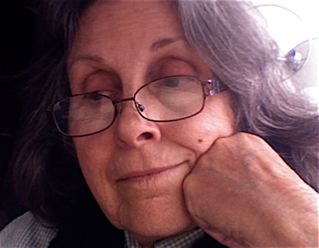 Ann Privateer



Ann Privateer is a poet, painter, photographer, and retired teacher from Cleveland, Ohio, who resides in northern California and spends part of the year in Paris, France, where she tries to keep up with her grand daughter, Lilas.  Ann's poems have appeared in Ink, Sweat, and Tears a UK Blog, Sacramento News and Review, Manzanita, Mamazine, Poetry Now, Ophidian, Tapestries, Suisun Valley Review, The Sacramento Anthology: One Hundred Poems, and Tiger's Eye to name a few.