Doubt
by Stephen Sadler

We were both holding back,
I because I was dragged here by
"she's really wonderful, you'll learn

something about yourself..."
but what I already know is that
fortune is a name given to bewildering

circumstance, it may as well be called
'starling' or 'viaduct'. She held back
meaning; I held back attentiveness.

She closed her eyes, held my palm:
"nothing is boring like the wind." I didn't
know if she meant boring-through

or boredom. I heard "truth" and "a package
wrapped in sinful black" — something
like that. There were, I think they were

cowbirds out the window, stumbling
off the broken fence (the border
of my attention), pecking the fermented

pyracantha berries. At "falsely accessed"
I thought she had found mania;
something paranoiac — "spy, lie,

unite, decry" — in my hand. I was lost
in the varieties of teabags in the Jewel
Tea sugar bowl. "It's all vermillion

inside, a collusion..." Her words seemed
desperate, but she was smiling and calm.
She took both my hands, our wrists gracelessly

rolling runestones across the tablecloth.
"We have such a brightness for celebrating,"
she declared. January 1st, 2001, was marked

on her calendar 'day one'. Noticing my notice,
she said, "the centuries draw inward to contact
the future." She kissed the branch

between my heartline and lifeline.
Like the cowbirds and the cosmos,
she has made herself out of nonsense.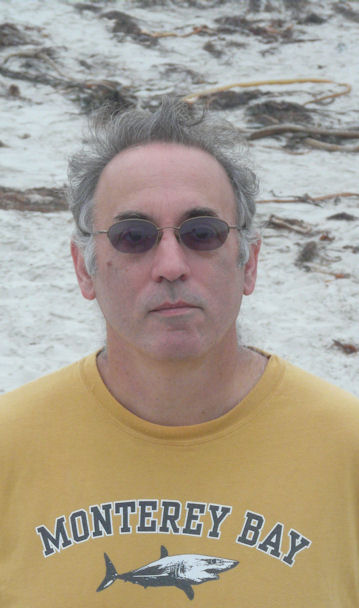 Stephen Sadler has won over a dozen coveted poetry prizes, most recently the Dorothy Tyrell Memorial prize, the Ad Schuster Memorial Citation, and the John E. Meeker prize. He has been widely published and is included in the anthology Remembering. California Poet Laureate Al Young says his poetry "contains meaning on so many different levels," and Mark Jarman says his work contains "really lovely moments of transformation."