DECAY
by Leslie Gerber

Sure, last year is over
but I've never smelled an old year
decaying like this—
a complex odor of loam, sweat,
decomposing flesh,
atrophying muscle and brain tissue,
bitter regret and stale beer.

Memories of those I knew
drop from me like flakes of skin
and sink into the reeking mud
where they spoil like forgotten milk.

All combine to attack the dawn,
drown out the songs of the few birds
who have failed to flee my winter climate.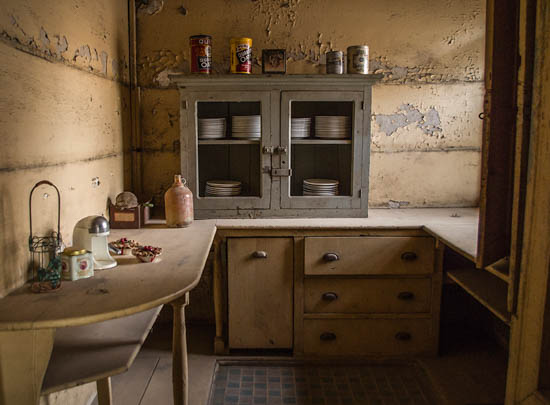 PRESTON'S KITCHEN by Joan Carroll Kudin
MOVING AWAY
by Jane Beal

The fire. The blue speckled eggs.
Empty nest and empty boxes:

in the amber morning
opening the window

clearing away the cobwebs
caught by surprise—

call it sorrow.
Call it milk

in my breasts,
but no baby.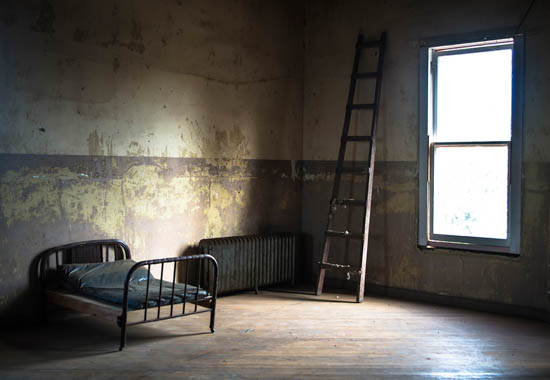 DREAMING OF NEW HEIGHTS by Joan Carroll Kudin
A FAMILY OF WOMEN IN LOVE'S KITCHEN
by Viola Weinberg

Once while dining at the club
She went crazy, she stood and tore her
Tailored linen blouse to shreds
The place was speechless
For a full minute the buttons flew
No silver stirred, no glass was raised

At other tables, other women
Sat with their ankles crossed
In dresses of georgette and chiffon
They looked dimly into their plates
It was Sunday, Family Day at the club
But at our table, her big breasts

Were falling out of their white cups
And the harsh cry of a crow sputtered from her caw
Bounced from the buffet table to the pool
Just as suddenly, she swept through
The room like a stately yacht—
Her flapping napkin flown low across the bow