COFFEEHOUSE POEM #62
by Erren Geraud Kelly

She glides into the coffeehouse
Gliding, not walking
Her movement itself is a
Dance
She's wearing a tartan skirt
And she's glowing like a
Live wire
Wearing eighth notes on her
Feet
Even when she standing still
She's in motion
The electricity always moving
Within her, all the time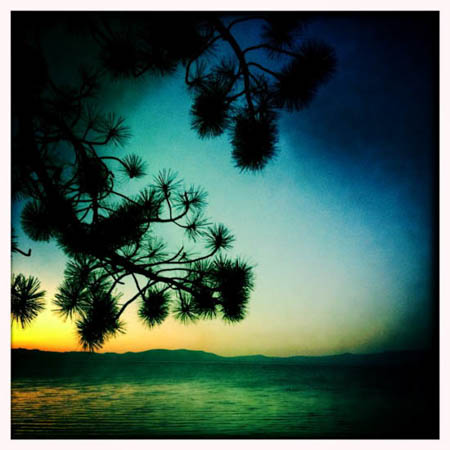 SILVER LAKE by Allyson Seconds
SOLO
by B.Z. Niditch

The bow's strange
story as it turns
on Mozart
for inspiration
on the green hills
the wind glimmers
as we walk the Esplanade
under the Charles St. bridge
by lovers bones
like the other night's
swaggering inchworms
on stretched out hours
by once iced sheets
blanketing our flakes
of memory
under a hundred year
evergreen
where my childhood
music stands by me.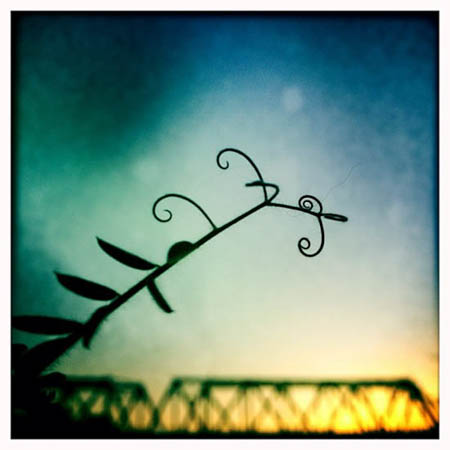 VETCH REACH by Allyson Seconds
SING
by Robert Lee Haycock

You, third quarter Moon,
Tangled in my neighbor's tree,
Let me sing you free.






MUSIC OF FLYING INSECTS
by Leslie Gerber

Bees and the butterflies
pecking out Morse Code
messages on the insides of my eyelids. Wish I knew
what language they speak
so I could have my computer
translate them for me.

All I hear is their music.
Faint notes like Chopin a mile away,
like Satie from the bottom of an empty well
once filled with clear water and gold.

Strange to hear bees and butterflies
flocking together like neighbors at a barn raising.