I FEEL RUST
by Steven D. Pace

Cinnabar.
Robin's breasts.
Old nails. Rail cars.
Leaves left on dormant burr oaks.
Fox squirrel coats.
Old pails. Railroad spikes.
Huge ripe persimmons.
Dead sunflowers.
Hunting apparel.
Flow marks. Water stains. Showers.
Soil on Mars. Seventies grills.
Well water. Sewer grates. Drain holes.
Thirties wheat threshers abandoned
(where I took my first drag).
Disintegration holes on my tailpipe.
The henna in my lover's hair.
Thrushes' feathers.
Cinnamon.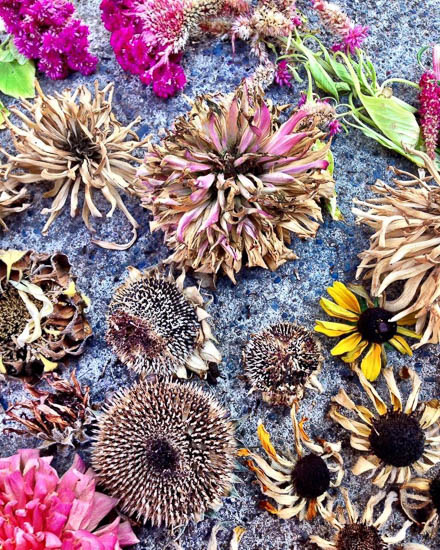 RUSTY FLOWERS by Allyson Seconds
EMILY AS THE RIVERS OF EMPIRE
by Darren C. Demaree

Startling imagery
& a firm handshake,
Emily is soaking wet

& I give her everything
& though I have nine
words for her neck,

I have zero words
for regret, or for
the end of a morning.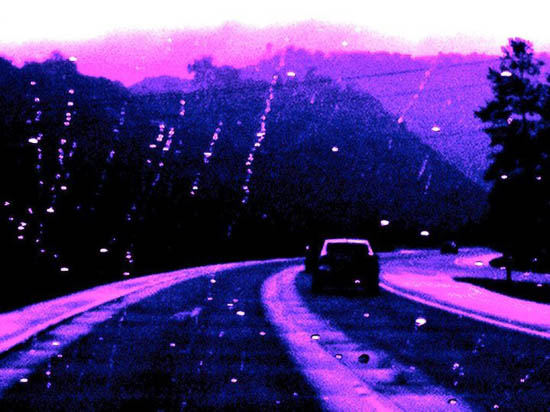 WINTER ROAD by Rosario Romero
WITH MY WIFE TELLING ME
by David Lawrence

I cut my finger on the razor blade that was slicing my cheek.
Blood doesn't matter.
Life doesn't matter.

But it does matter like a breath you don't want to let go of
Or the felt inside of a pigskin glove.

I love life
Because it is not death and death is a rowboat
I am trying to push off from the pier.

I want to live forever with my wife telling me I don't try
Hard enough
Or that I could pay more attention to her if I could.

Let the rain fall down because I want to be naked in the drops.
Let me rise up so I can be a skyrocket on the Fourth of July.