why do they start tomorrow at midnight? for me, it isn't really tomorrow until that very first light of dawn, or perhaps a moment or two before that first light, when the air feels different, when the world feels different. it's a moment when you know that a new day is about to happen, and the difference that you feel in the air is hope. simple hope for a good day. then tomorrow starts, right then.

—by james lee jobe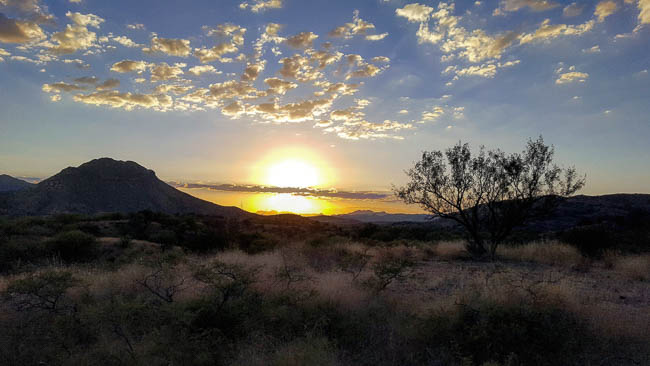 SUNRISE by Matt Veazey
SLEEP — ON SALE
by Sandeep Kumar Mishra

Every night I wander around bed-town
To buy some tranquil delights homegrown,
Dark ghostly mysteries of human life
Persuade me to escape from the day of struggle and strife.
I am eager to go that land of forgetfulness, of that unknown territory,
I track but can't find a way to make me weary.
When unfulfilled desires hover frequently,
My fancy wide awake weaves his web brilliantly.
Sleep is a dream girl, a musk rose fragrance,
Melodies of a cuckoo, the serenity of romance,
These beauties in bounty I always cherish,
But every nocturnal errand will be quite garish,
Because sleeplessness is my love interest,
Day sympathies me but nights torment.
I am ready to sell my reluctant sleep,
If you are willing to buy and ready to weep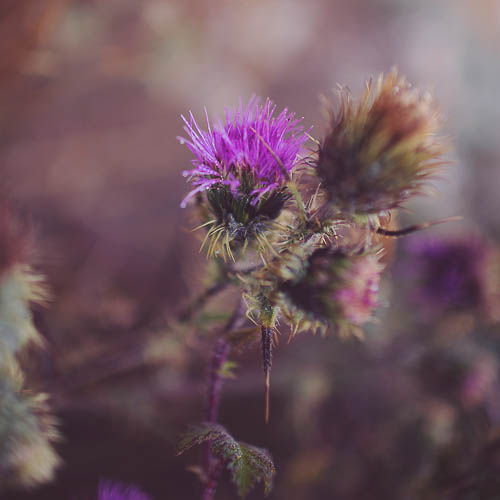 THISTLE by Jennifer Lothrigel
SPRING AND FALL
by Jane Blue

The past roars back in a terrible wind
dropping its debris, like the pungent fruit

from a row of apricot trees in that rented house
on a hill where my daughter learned to walk.

The grape harvest ended early this year.
Peach harvests small, apples too, and plums.

Winter barely crept in with little rain. Fruit
likes its feet to stand in the cold. These times

will be seen as an epoch, when earth warmed
and seas rose. There was enormous wealth

and enormous poverty, crumbling borders,
too many people. Our lives are small,

our generation will pass away and be
the subject of history and myth.

It's a Sunday morning in October,
dogwood leaves flying like bright birds.

And the homeless stand under awnings
of closed shops in the rain.





SHE PAINTED A FLOWER by Fabrice B. Poussin
there are no flowers on this bed, there are no rose petals on this floor. i am walking with bare feet toward you, and you are walking toward me. step by step we live. the flowers are in your lips, the rose petals are in my eyes. there is nothing we need to say, and nowhere else we need to be.

—by james lee jobe