MOULTING

by Sophia Pandeya

Fishmoths silver only
after the third moulting

leave exuvia like love notes
hiding in forgotten pages

sixty six moults in a lifetime
so many self shells simply

imprints of half eaten memories
ghosts of glue, paper, photos

sugar, hair and dandruff rising
in husks of dreams as you open

my book, stiff as a hardened
scab an ungainly integument

trying to keep its secrets
from your prying hands






THE IF IT HAPPENS AT ALL, IT HAPPENS AS A GIFT

by Jasmine Dreame Wagner

To know how hard it is to barter
Chickens for eggs when the hens won't lay.

To assume the pear is firm enough
To be handled and shipped,

After so many days, it decays, he says.
Have you eaten? The waitress asks.

Yes, some eggplant. A cup of coffee.
Lettuce, baloney and a slab

Of mayo, the waitress hands him
A hoagie. He eats outside

On the stairs, his back to nobody.
A skateboarder plies his ankles

Again and again. I hold
A good amount of faith

In this sandwich, he says.
I hold a good amount of

Hope that nothing will
Surprise me.

I chipped a tooth last winter.
I chipped a tooth on soup.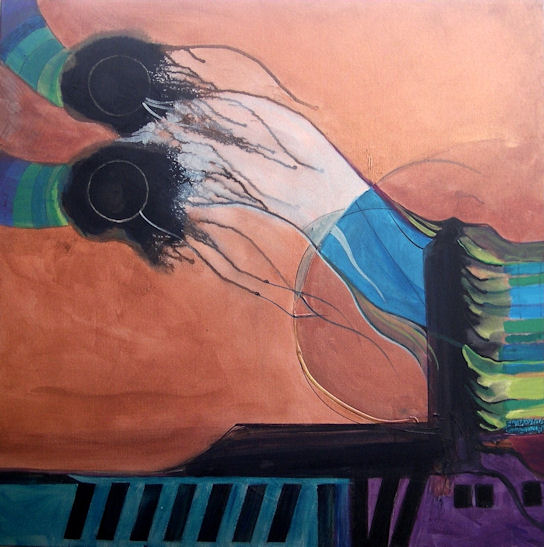 And You Shall Love by Marlene Burns
THE CRAWLING TOWARD THE ANSWER

by Peycho Kanev

We are like
the ants,
the flowers,
the stones.

Running around,
blooming beneath the sky,
sitting upon the graves with terrible force.

They crush us,
pick us up,
carve some words on our hardened bodies.

My tiny black, colorful, heavy brothers,
I love you all
as
the mad
God
whirls.