A VIOLENT SOUND IN ALMOST EVERY PLACE #138
by Darren C. Demaree

My voice,
both trick

& force
is quiet now,

never weak,
or narrow,

I have all
of the words

of momentum
& I share them

just enough
to give the tide

reasons
to return.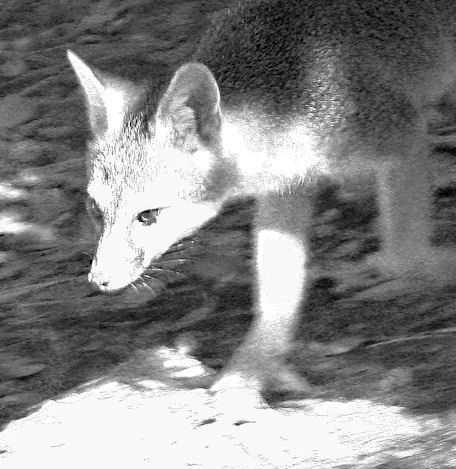 STEALTH by Katy Brown
A VIOLENT SOUND IN ALMOST EVERY PLACE #139
by Darren C. Demaree

The gnawing, the chew to chew
& never consume is beyond
the sleepless, is beyond static,
it is a placeholder for new thought,
which never begins with words
spoken out loud first. There is
a sword with each original idea
& shouting it is like wildly swing–
ing the blade without looking
at the proximity of other people.
I want to do something that changes
people without removing their head
or their defenseless cartilages.
It could be indispensable, it could
be shared, the quiet joy of a call
to speak closer with good intention.









OLD NEW ORLEANS by Myles Boisen
A VIOLENT SOUND IN ALMOST EVERY PLACE #140
by Darren C. Demaree

I have forgotten peace. No,
I never knew peace, but I read

about the reward of peacefulness
& I salivate the way I used to

in relation to the starkness of skin
under a good sundress. I want it

& the layers between my own
devastating actions and the penalty

of a harbor with constant wind
creates only humbleness, with

an ornery sense of searching.
If it were about salvation, my lungs

would be filled with wasted water.