MESSENGER
by Clyde Kessler

Night has played Mercury
into this fog and children.
We once heard it thieving
fire from a crashing plane.

If tonight we sell our river farm
to something that orbits near us,
will our plum orchard still bloom
in Chu Ta Crater's face?

If a creature made of leaves
is singing with heat and poets,
does the fire belong to stoves,
will the soot rhyme with gates?

Because Mercury is so pale,
its light has become splintered
with every deep lie we need.
We must have stolen it once
from near the sun to play
a dying world for newly born.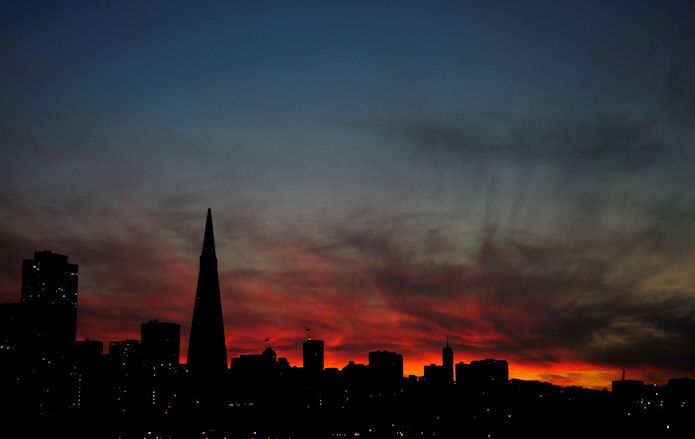 SKYLINE by Myles Boisen
LESS THAN TOTAL RECALL
by Robert Lee Haycock

Venus rose redly
And I cannot recall her
Being so angry.






RED
by Jon Morgan Davies

A communist. A native.
An edit striking words out
with pen or pencil. Color
of loss, of anger. Bleeding
across the page. The sayings
of Christ the Saviour. Warning.
A naughty part of town. Stop.






HOT
by Jon Morgan Davies

Serve it sizzling and sweaty.
We've got the scent. We're on it.
This dog. It's spicy. Stolen.
Fresh from boiling water. Blood.
A war zone to stay clear of.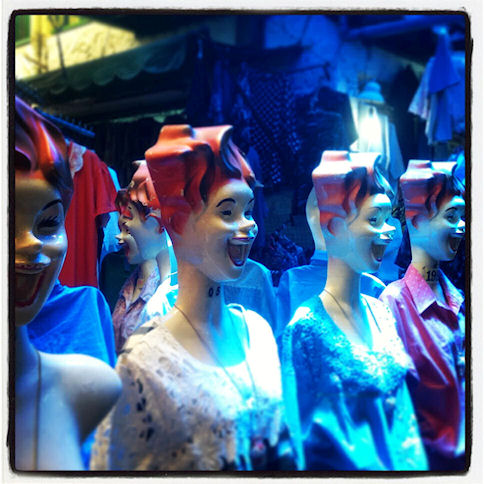 CREEPY HAPPY IN SIAM by Baxter Jackson
MINE
by Robert Lee Haycock

I me mine all mine
This is mine and that is mine
Damn it's dark in here






BURIAL
by Robert Lee Haycock

God made all of this
Out of Himself and now rests
Buried deep in us