ALEXANDRA DAVID-NEEL
by Michael Lee Johnson

She edits her life from a room made dark
against a desert dropping summer sun.
A daring traveling Parisian adventurer,
ultimate princess turning toad with age—
snow drops of white in her hair, tiny fingers
thumb joints osteoarthritis
she corrects proofs at 100, pours whiskey,
pours over what she wrote
scribbles notes directed to the future,
applies for a new passport.
With this amount of macular degeneration,
near, monster of writers' approaches,
she wears no spectacles.
Her mind teeters between Himalayas,
distant Gobi Desert.
Running reason through her head for a living,
yet dancing with the youthful world of Cinderella,
she plunges deeper near death into Tibetan mysticism,
trekking across snow covered mountains to Lhasa, Tibet.
Nighttime rest, sleepy face, peeking out that window crack
into the nest, those quiet villages below
tasting a reality beyond her years.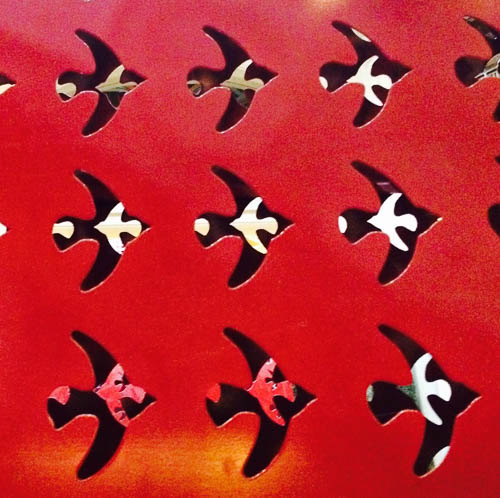 LOOKING THROUGH LOVE 1 by Christian DeLaO
THE WOMAN IN A NEGLIGEE


wears an elegant wardrobe,
decollete, with a thigh-high split.
I'm almost 17, making a delivery
during the war for a local drug store.
She pays me with a big fat tip,
invites me in for a yummy taste
of blueberry pie she's just baked.
She tells me her back is in pain—
do I have time to give her a back rub?
Her stereo is ablaze with the vibrato
of Edith Piaf while she offers me
a sip of homemade wine, brewed
by her husband before he left her.
I sit on her sofa and wonder:
Is this the fantasy I've had before
on my delivery route? it can't really be true.
Are we both phantoms in a mutual dream?
We both seem to savor the mystery
of the perfect moment—no dialogue necessary.
My body and soul is willing in more ways
than I care to say.
But it's the very best blueberry pie
that I've ever tasted, before or since.


—by Milton P. Ehrlich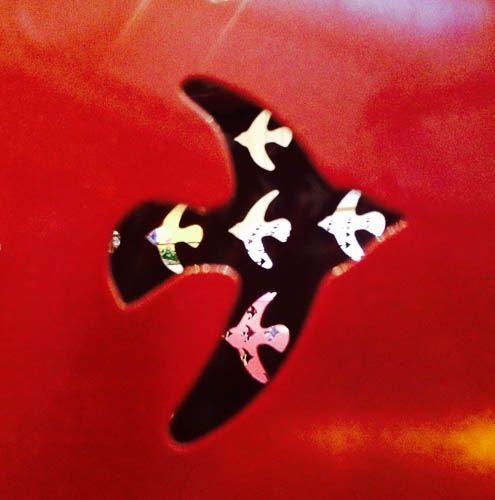 LOOKING THROUGH LOVE 2 by Christian DeLaO
EMILY AS 1922
by Darren C. Demaree

All of the pictures
I keep
of Emily are black
& white
& she is in
a bathtub full
of champagne.
This only
happened once.
I take pictures
of her all the time.
I throw away
so many
memories of her.
I remember
her needless-
ly naked
& covered in
a drink I can
no longer taste.
It's ruinous
& perfect.