COFFEEHOUSE POEM #282
by Erren Geraud Kelly

The woman with the titanium
Leg waves at me from
Across the room, but
I don't really notice a
Prosthetic leg at all

It is long and sleek
"A souvenir from Desert Storm"
She jokes

She was a Victor, not a victim

It reminds me of a missile
When she walks, she cuts
A path like the blade runner
She told me she ran a
Marathon on her bullet leg
And i am dumbfounded

Though she laughs like a
Song, when she admits
Sometimes, she is clumsy
When she's dancing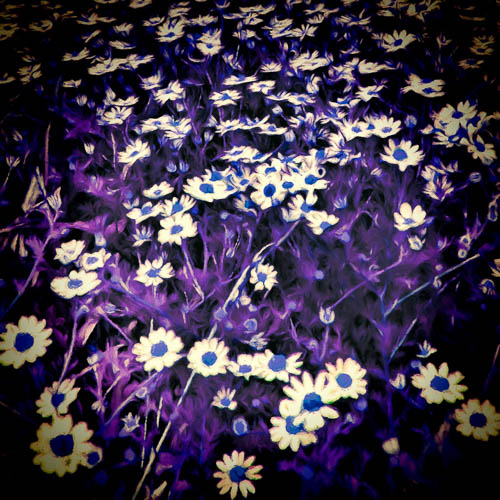 PURPLE HEARTS by Ruben Briseno Reveles
GILDA'S WINDOW
(for Laura Nyro)

by Stephen Mead

There are no missiles here,
only mint leaves pungent between
fingers, each tip a catnip universe
for a small lavender nap.
Next to that
abundant grape leaves come,
an arbor of such vines
just waiting for succulent stuffing
and delicious mouths.

Where is the glass?
No panes seal this diorama of golden lamps.
Inside the shades are all made of pressed flowers
or are Japanese spheres promising that
the global is safe.

You could make a harbor here
and set yourself lotus floating.
You can leave the wooden shutters open
and admire their paint's peeling layers:
Viridian, opal, the world
a pearl and Gilda the pictured girl,
while from windows further below,
rising up,
is her daughter's piano,

the chords of pure spirit.
which resonate.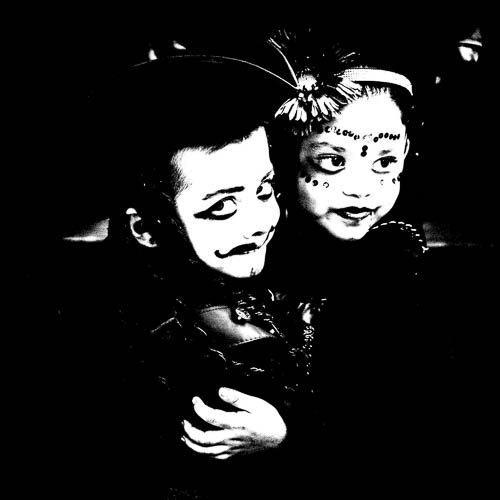 OAXACA KIDS by Ruben Briseno Reveles
DELIVERANCE
by Erin Farias

scarecrow skulls woven from straw scratch the surface of
skin where stories sing softly humming
haunted melodies that peer from sockets
starving for deliverance.