THE NEAR AND FAR
by Millard C. Davis

Night has slowly covered the leaves above
Until there is an unknown distance between us and them,
If they are still even around. But we stay out longer
And try to penetrate the gloom, hour after hour,
But we don't succeed. And then a few stars appear,
Followed by dozens and then scores more,
And below them nearer to us the leaves twinkle, too,
A blackness now lighting up for being against the sky.
Something far has brought out something near,
Something we know more personally, we think,
Except starlight now close tells us of the distant.
Were it not for the leaves we'd have missed out on the stars,
How they come to invite us to consider the near and far
And know that by looking at leaves by day and night
We are looking at stars and the light they send down.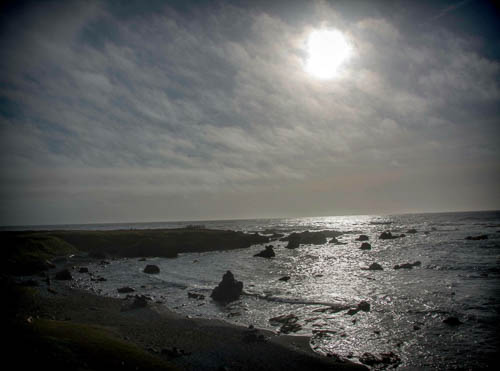 LIGHTING by Ruben Briseno Reveles
*
by Simon Perchik

What chance does this moon have
the way for a few hours every day
not one drop makes it back, held down

as the thirst that never lets go
and you swallow hillside into hillside
—a few hours! that's all and the moon

still trying, takes from your jawbone
some ancient sea half marrow, half
no longer flowing through as moonlight

heavier and heavier with the entire Earth
backing you up when the moon is lifted whole
from inside your mouth, to be returned

then gather you in for the fire
that is nothing without the night sky
still claiming you with headwinds and rain

even when there is no rain
—there is no fire left though the moon
never dries, clings to your lips
the way this dirt drinks as much as it can
and everything it touches is want
—you don't have to empty all these flowers.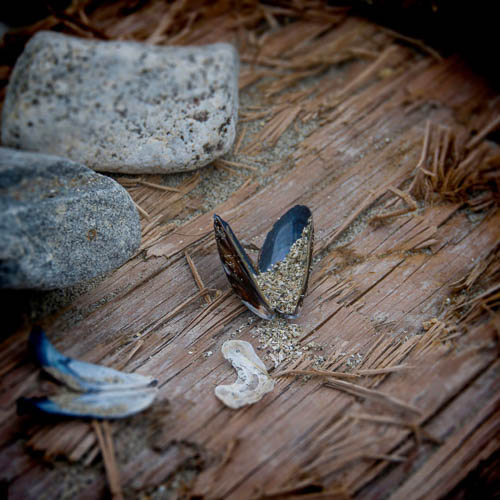 CRACKED by Ruben Briseno Reveles
COMING OUT OF THE ATLANTIC
by R. Gerry Fabian

I am barnacles now —
Covered in sea salt
With deep sunburned skin
And sun squinted eyes.

My youth was dolphin speed —
Slim and athletically graceful
With sunset red hair
Accenting a moonbeam glow.

I became the lobster —
Much In demand
With a tough exterior
And a tasty texture inside
For those who chose the task
Of cracking the shell.

However,
There was a Great White danger —
When my dorsal fin
Broke through choppy water,
A
Need for speed to feed
Sent the most experienced swimmer
Fear flailing to the beach.
It is a broken wave flaw
I have yet to overcome.

I am barnacles now.