HERE AND THERE
by Millard C. Davis

Bark on the pine tree was unraveling slowly,
Exposing the galleries beetles had woven.
You could think of winter of having set a frame,
One with ice that threw everything away
When crystals expanded all night long
And our mornings seemed to be wrinkled
And then shining like broken mirrors
With the dawn's new running away with wetness.
I thought if we stood there just long enough,
We might catch in our hands spring coming in,
But you said, "You can't hold long any rainbow.
We ourselves never have a grip on our moments.
That's just how things are and we are a part."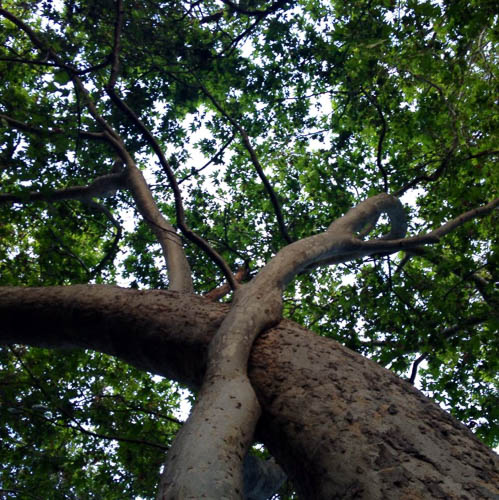 WOVEN by Sophia Ewing
STOP AT EVERY LAMB
(For Quentin Duval)

by Viola Weinberg

Driving through the hot valley
Checking on water lines
You and James, miles of hours
Stretching before you

The quiet between two friends
Comfort, solace, fibers that weave
Two men together as they drive
You suddenly shouted, "Stop the car!"

Pulling a notepad out of your pocket
Bent with sitting, grimy and dog-eared
Your pencil at the ready, you tumbled
Like a bear out of the cab, writing as you ran

Toward the lamb just being born
Toward the miracle of it, toward the sun
You flew, uncaring of time or place
You placed that lamb upon your page

I can see your red face now, eyes like eggs
At the marvel of it all, your hand moving fast
To catch the sight, to catch the fire of it all
Beneath your brow, a piece of heaven for us all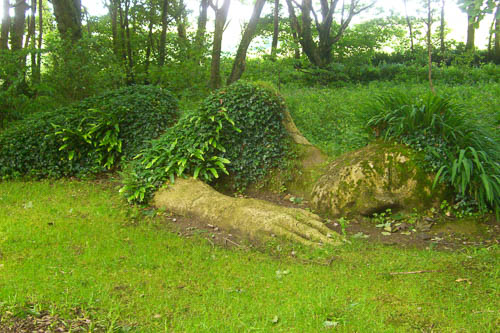 EARTH GODDESS by Brent Wiggans
HOW TO PRAY IN KAZAKHSTAN
(Alma Ata, 1989)

by Viola Weinberg

Beware of dogs facing west
Horse skulls laid in moat
Beware the crystal breath caught
By paintings of the dead
And photographs that steal the soul
Remove your shoes at the door

Beware the tight, cold wire of false friends
On the high plain, beware of the steppes
That lead to the savanna, beware the
Sleepy eyes of the Tien Shen Mountains
And the dangerous roar of spies who come to
Hail and bury us deep in the ditch of glory

Beware of whistling indoors, but drink the tea
Beware of truths told in a woman's sleep
Be careful, please, to avoid the creaking trap
Step over the pit, walk the long way around
Share the sheep's eye, eat the cheek, stay
South of Siberia, the apples will make you complete